Work package 1 ›
Opportunities for upcycling food loss and waste to generate plant and seaweed proteins.
Work package 2 ›
Food safety, allergenicity and nutrition.
Work package 3 ›
Eco-innovative extraction of plant and seaweed protein.
Work package 4 ›
Innovation case studies for prototyping plant-based meat and cheese alternatives.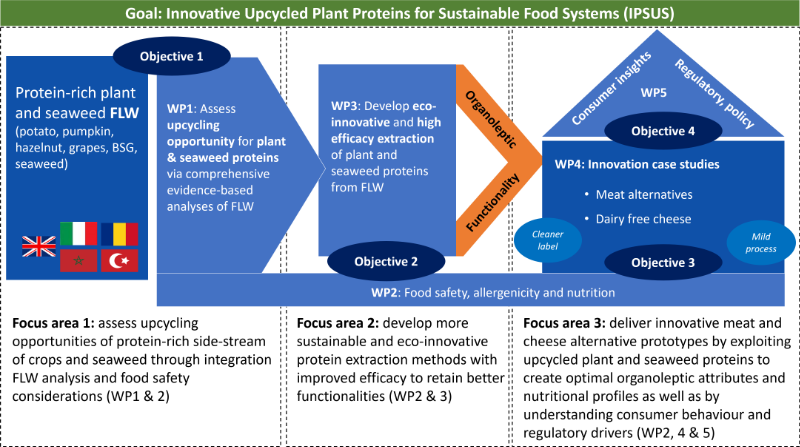 Figure 1. Workflow of the IPSUS project.
The IPSUS project aims to create new value chain opportunities for producing alternative proteins through upcycling plant and seaweed side-streams to enhance the circularity and resource efficiency of our food system. The four objectives of IPSUS are:
Develop a comprehensive evidence-based analyses of FLW-containing protein-rich crops and seaweeds in the different partner countries to identify side-streams of sufficient quantity, quality (% protein, safety), and upcycling potential.
Assess safety, allergenicity and nutritional aspects of biomass from different side streams and apply functional fractionation-based novel extraction technology to upcycle plant and seaweed proteins which will provide higher efficacy and improved sustainability at a lower cost compared to plant protein concentrates currently available in the market.
Deliver upcycled plant and seaweed protein-based meat alternatives and dairy-free cheese prototypes, and upscaled pilot products by industrial partners, while ensuring food safety, nutrition, mild processing and clean label offerings with acceptable organoleptic attributes. 
Identify driving factors for sustainable dietary shift incorporating upcycled plant and seaweed proteins through understanding of consumer behaviours, preferences, purchasing patterns and the enabling regulatory and policy environment.
To achieve these objectives, the action-focused, cross-disciplinary work plan (Figure 1) covers three focal areas - each informed by interconnecting aspects of the different work packages.
Work Package 1
Opportunities for upcycling food loss and waste to generate plant and seaweed proteins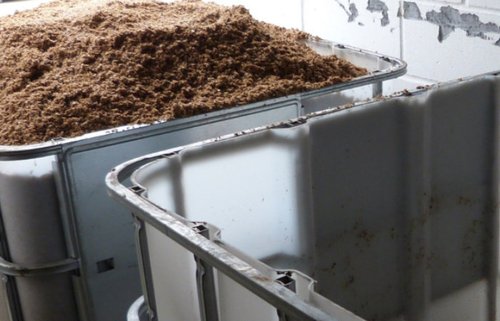 Agri-food loss and waste (FLW) management related-opportunities will be explored for safe and sustainable valorisation of side-streams to plant/seaweed proteins. Scoping analysis of the value chains will be performed, and SMART tools developed for automated monitoring of FLW quantity and quality to assess the techno-economics of upcycled plant and seaweed proteins.
Globally, there is a dearth of measured data on food loss and waste (FLW). Policy and decisions are being informed by data containing many extrapolations and assumptions. FLW is influenced by climate, crop, practices, technologies, pests, regulations, eating habits etc., and differs by place, crop, time.
The specific objectives of WP1 are:
Analyse the value chains (VC) of national priority focal crops, to understand current knowledge of the scale, causes, and locations where FLW occurs and has potential as raw material for upcycled protein production.
Work with key actors in the value chains in identifying, analysing, and monitoring food loss and waste hotspots of sufficient quality for producing safe and sustainable upcycled plant-based proteins within the focal crops' value chains
Develop at least two low-cost practical tools/apps for SMART monitoring of the quantity and quality of food loss and waste occurring within at least two of the focal value chains, building on the SMART tools which are evolving to monitor volatile indicators of biodeterioration.
Provide a comparative analysis of technical, economic and environmental aspects of FLW streams and utilisation from different focal crops, supply chain stages and countries to highlight opportunities and challenges surrounding use of these raw materials in industrial upcycled plant-based protein production.
WP1 is led by the University of Greenwich, UK.
Work Package 2
Food safety, allergenicity and nutrition
The research will aim to address the potential food safety issues of the FLW-derived plant and seaweed proteins (e.g., HACCP-based risk assessment) to ensure safety and standards as well as evaluate the digestibility of extracted proteins and the nutritional profile for the prototypes of meat and cheese alternatives made from upcycled protein sources.
Upcycled foods will only be accepted if they can be shown to be safe for consumers. Hence the need to conduct careful and credible risk assessments on novel products. Two major health concerns are allergens and foodborne hazards. The former is typically assessed using a risk pathway or 'farm to fork' approach which also indicates critical control points where risk can be mitigated whereas the presence of allergens can be assessed in ready-for-sale products.
Upcycled FLW foods can be valuable additions to a nutrition-secure diet, and if this can be proven it is a strong incentive for legislators to approve and consumers to buy. Some upcycled ingredients might be considered as 'novel foods' and require special authorisation and have to go through the 'novel food' authorisation process to ensure that they do not pose health risks.
The specific objectives of WP2 are:
Food Safety: Analyse the production to consumption risk pathway to identify and rank potential hazards in the FLW and the critical control points where interventions can reduce risk to human health.
Allergenicity: Empirically investigate the allergenicity of FLW raw materials and food products and infer potential health risks to different populations.
Nutritional profile: Analyse the macro-nutrient and micro-nutrient characteristics of FLW food products and their potential role in contributing to a nutrition-secure diet in different contexts.
WP2 is led by the University of Greenwich, UK.
Work Package 3
Eco-innovative extraction of plant and seaweed protein
An eco-innovative technology platform for high yield extraction of the protein from each target side-stream/FLW (potato, pumpkin, grapes, hazelnuts, BSG and seaweed) will be developed to support delivery of economically viable alternative proteins with optimal functions and sensory properties.
Protein extraction from plants and seaweed which delivers high yields and improved functionalities at the lowest cost while adhering to sustainable methods is still a challenge. For example, the poor protein extractability of seaweeds (5-25% protein) restricts its applicability due to high costs. Crop side streams such as pumpkin seeds or BSG (~25% protein) also have their own techno-economic challenges linked to the efficacy of extraction.
Protein content of each side-stream/FLW will be determined and then various extraction methods will be applied. Plant protein extraction is typically a two-step process - cell wall degradation and protein separation (from the rest of the matrix). Various novel methods will be applied. Isolated protein(s) will be dried to determine the yield and functionalities (e.g., solubility, emulsification, foaming, sensory etc.). Finally, optimally extracted plant and seaweed proteins will be handed over to WP4 for downstream processing and product formulation.
The specific objectives of WP3 are:
Deliver high yield extraction of the plant and seaweed proteins
Develop novel and sustainable method(s) to improve the quality of extracted proteins
Assess cost-in-use and sustainability of extraction (how to ensure lower water and energy usage compared to the current plant protein extraction methods)
Select optimal extraction technology for each crops/seaweed side-streams on the basis of yield, quality, cost and sustainability
WP3 is led by the Ecole Nationale d'Agriculture de Meknes, Morocco.
Work Package 4
Innovation case studies for prototyping plant-based meat and cheese alternatives
Upcycled plant (pumpkins, potato, hazelnuts, grapes and BSG) and seaweed protein-based formulations for meat and cheese alternative prototypes will be designed which deliver desirable organoleptic attributes and adhere to a microbiologically safe food formulation. Protein-rich raw materials will be converted to the prototypes using optimised processing which enables crafting of the correct functions and consumer-preferred properties in the end-products.
Two innovative meat alternative and dairy free cheese formulations, based on upcycled plant (from pumpkins, potato, hazelnuts, grapes, BSG) and seaweeds proteins (extracted in WP3), will be designed and developed. The food alternatives will be manufactured by investigating different processing operations, as well as defining the ingredients that meet the quality criteria of the target alternative products (i.e., prototypes). Each case study will be initially produced at lab-scale and process/product parameters will be optimized based on physico-chemical, microbiological and sensory analyses. The lab-scale production will be up-scaled using pilot plant equipment and the physical, chemical and sensory quality of the prototypes will be evaluated during an estimated shelf-life period. The safety and consumer acceptability of the prototyped products will be evaluated in WP2 and WP5, respectively.
The specific objectives of WP4 are:
Definition of specific quality criteria for choosing the extracted plant and seaweed proteins for the development of the meat alternative and the dairy free cheese products
Design tasty, nutritionally balanced and microbiologically safe food formulations for meat and cheese alternatives based on plant and seaweed proteins extracted from the target commodities using mild processes and meeting clean label opportunities
Assess different upcycled protein extraction and mild processing processes to obtain the desired organoleptic attributes including sensory properties (link to WP5) of prototypes
Upscaling of successful recipes for the plant/seaweed-based meat and cheese alternative pilot scale prototypes
WP4 is led by the University of Parma, Italy.
Work Package 5
Market, consumers, and policy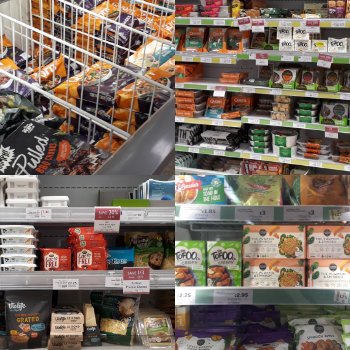 The research aims to identify market trends of the upcycled plant and seaweed proteins within the alternative protein landscape and to understand consumer perception and value chain trade-offs of meat and cheese alternatives to recognise the drivers and/or challenges for such protein transition.
WP5 will analyze consumer preferences and acceptance measures, and recent trends of upcycled plant and algae-based proteins. The state-of-the-art (products categories, ingredients, etc) will be analysed and used to guide WP3 and WP4 in their development of meat and cheese alternatives. Effects of various policies (e.g., labelling, sustainability benefits, safety standard, etc.) will be tested for the novel protein sources (i.e., potato, pumpkin, BSG, seaweed, etc.) using both qualitative and quantitative methods.
The specific objectives of WP5 are:
Identify recent market trends in the plant-based protein alternative market
Analyze consumer perceptions, sensory evaluations and acceptance of new plant-based protein products
Research questions include:
What are the motivations and behavioural patterns towards these new developed products, i.e., meat and dairy alternatives made with upcycled plant and seaweed protein?
What types of interventions related to the products, e.g., information about the different upcycled plant and seaweed-based protein and the relative benefits (e.g., sustainability), or message framings, could influence consumer perceptions, willingness to accept and to pay?
Do products with different sources of alternative proteins differ in terms of (sensory) perceptions, preferences and acceptance by different groups of consumers?
WP5 is led by the University of Parma, Italy.
Work Package 6
Project management and dissemination
The IPSUS project core team is comprised of seven academic institutes and two industry partners. About 20 researchers are engaged in the work across six countries from three continents. WP6 supports the effective operation of this team, facilitating cross-functional working, efficient decision making, key stakeholder involvement and effective knowledge exchange guidelines.
WP6 is led by the University of Greenwich, UK.